Epoxy Floor Paint Flakes Chips
Epoxy Floor Paint Flakes Chips
MTBJZJ

Shenzhen,China

1-5 Day

50,000kgs/Week
Epoxy Floor Paint Flakes Chips
Quickly enhances the look of the surface
For use on interior and exterior surfaces
Great for garages, laundry room floors, basements, shop floors, showrooms, restaurants
Can be used with epoxy concrete coatings
Combine with other colors of The Original Color Chips decorative flakes for a customized look
Make ordinary natural stone paint become high-grade synthetic granite.

Epoxy Floor Paint Flakes Chips
Composite Rock Chips are the materials for epoxy granite paint and coatings, it is composed by inorganic materials, high-molecular polymer, non-ionic additives and surfactant. The color and sizes are totally following the particles colors and sizes in the natural granite.
MTBJZJ Acrylic Color Flakes are new-style and decorative ploymer multi-colored chips composed of water-based resin materials, organic minerals, additives and various pigments.They are used to add color to the seamless Flake Floor System to enhance its aesthetic qualities. When applied over an epoxy or urethane, MTBJZJ Color Flakes provide a customized, luxurious look that offers superior floor coating protection.
Epoxy epoxy flake floor, also known as decorative vinyl color chips, flakes or flick are formulated paint aggregates for use in right combination with garage floor epoxy with flake chip shaving systems are used to enhance the aesthetic qualities of seamless, resin-based flake chip floor coatings. This incredibly unique product is random in shape, but sized within a standardized range and pre-blended into a broad and rich variety of colors and palettes.

Epoxy Floor Paint Flakes Chips
Colorful, Can be customized

Excellent water resistance, weather resistance, alkali resistance, flexibility.

Excellent adhesion, good compatibility with aqueous resin.

Can be mixed with various water-based paint, will not change color, will not

Affect the original properties of the coating.

Make ordinary natural stone paint become high-grade synthetic granite.

Easy to apply by air spray or roller
Why Flake Chips for Epoxy Floor Coating system?
The benefits of epoxy coatings are numerous and varied, making epoxy flooring a preferred option for many businesses.
Here are a few of the reasons our Epoxy Floors will provide your facility maximum benefit!


Affordable
Epoxy coatings offer inexpensive and durable protection for concrete floors, lasting for many years and reducing maintenance costs over time. Businesses with epoxy coatings often spend less money on flooring over time.

Chemical/Spill Resistant
Epoxy floorings can be formulated to deliver chemical resistance to specific types of chemicals, for businesses requiring this type of chemical resistance for the safety of their workers.

Safe
With anti-skid, impact resistant and fire resistant options available, epoxy flooring is safe for a variety of industries. This can improve productivity while reducing incidents and near misses at the work site.

Color Coated
Designate specific work zones within a single building using different color flakes of epoxy flooring for this purpose, indicating which areas are used for storage, vehicle parking, foot traffic and more.

Durable
Epoxy coating is highly resistant to damage from long-term use, setting up your flooring and work environment for long-term success.

Attractive
With different colors and patterning flecks available, epoxy coating is an asset in show rooms and stores where product display is critical to the success of the business.
High Quality Non-Porous Stain-Resistant Easy to maintain
Strong & Flexible UV Resistant Non-Toxic Slip-Resistant

Epoxy Floor Paint Flakes Chips
Color Flakes Floor System is continuing to gain its popularity to renovate commercial parking garages,hospital floors,warehouse floors.residential garages floors,basements,recreation rooms,fitness rooms and so much more.It demonstrates excellent performance in optimal flexibility,strength,non-flammable ability,customized design,sould deadening,hiding sub-surface imperferctions and easy application.

Epoxy Floor Paint Flakes Chips
Light Broadcast - Approx. 1 pound per 250 sq/ft
Med. Broadcast - Approx. 2 pounds per 250 sq/ft
Heavy Broadcast - Approx. 3-4 pounds per 250 sq/ft
Full Broadcast - Approx. 25 pounds per 250 sq/ft


Epoxy Floor Paint Flakes Chips
Colors: white, black, gold, red, pink, coffee, gray, yellow etc., according to customer demand for production and processing.
Sizes:1-3mm,1-5mm,3-5mm,1-8mm,1-10mm,etc
Thickness:0.3mm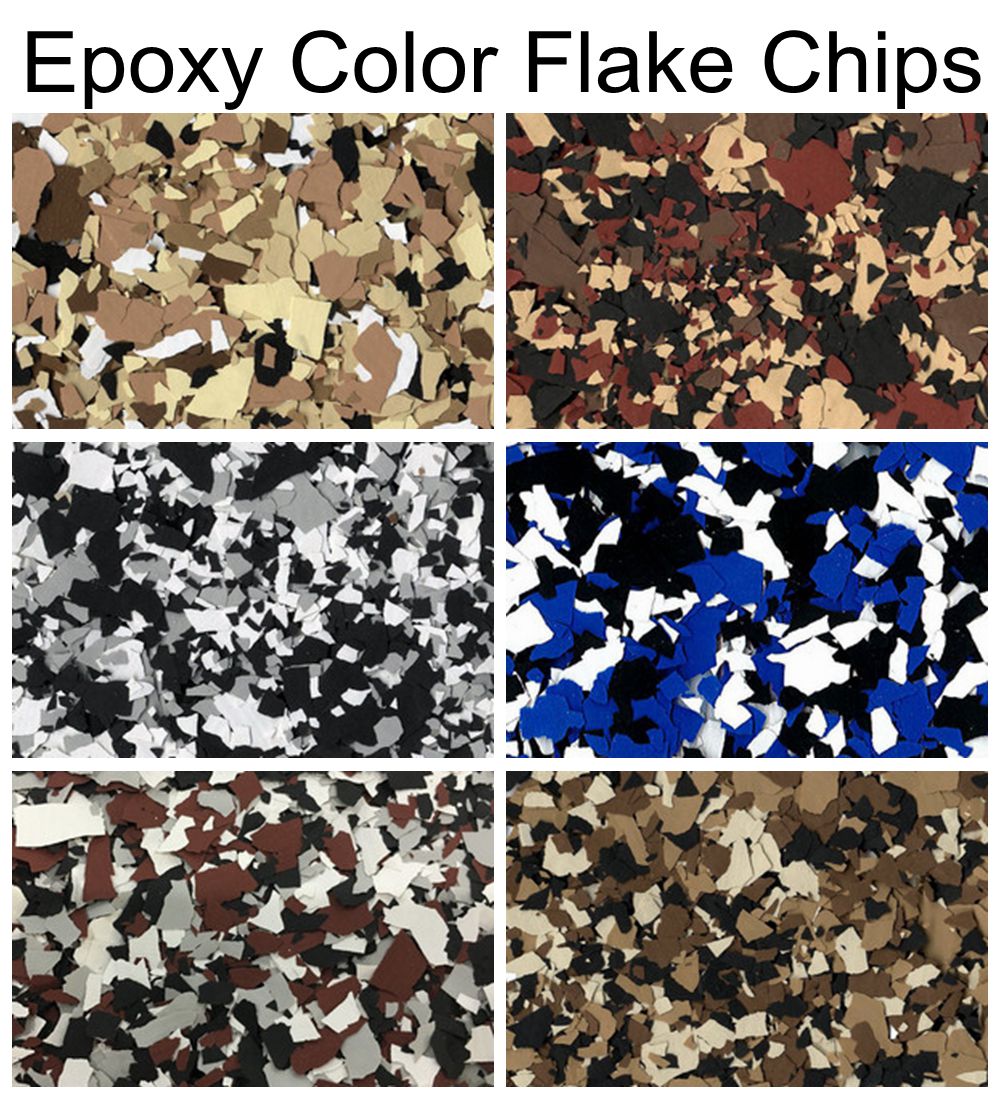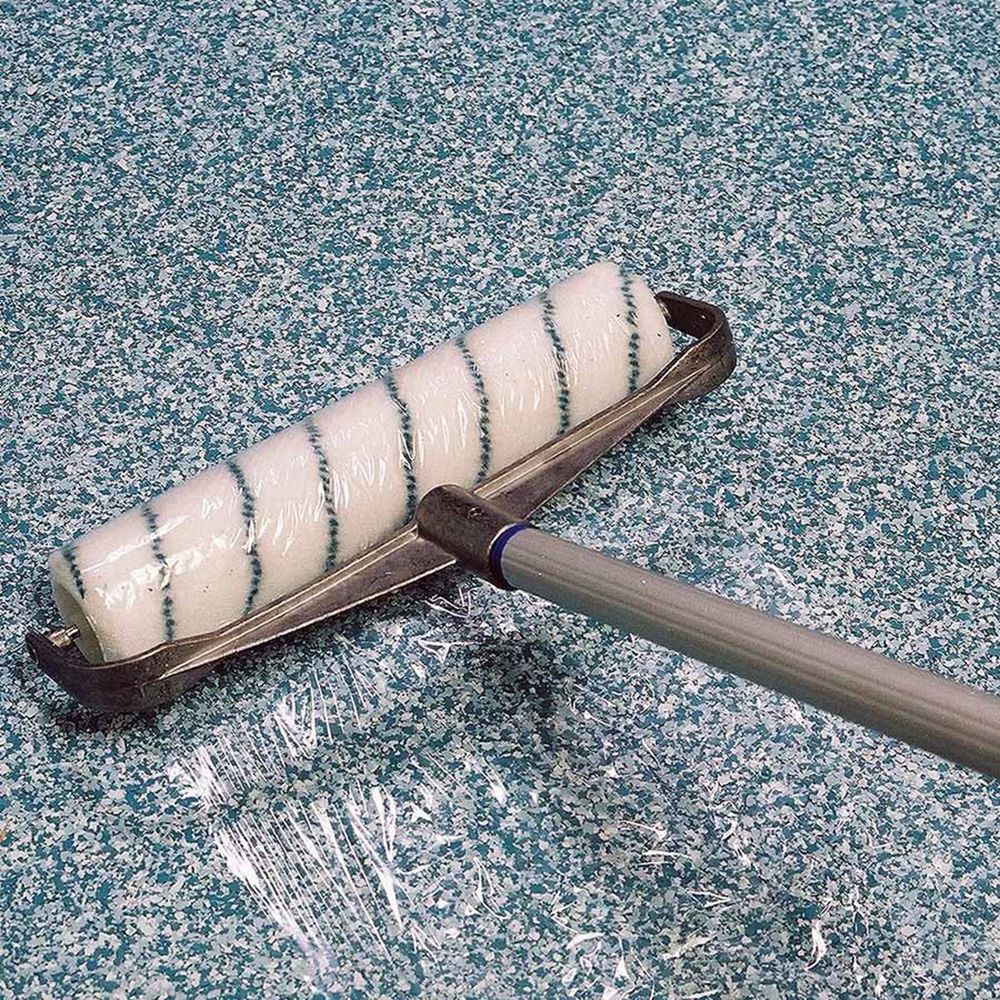 Epoxy Floor Paint Flakes Chips
For Flake Chips,we have the below package for your options
--500g/bottle
---25kgs/bag
<img src="https://sc01.alicdn.com/kf/HTB1Orh.uNWYBuNjy1zkq6xGGpXa7/200806053/HTB1Orh.uNWYBuNjy1zkq6xGGpXa7.jpg_.webp" width="800" border="0" vspace="0" title="Flake Chips"" />