Casting Resin
Casting Resin
MTBJZJ

Shenzhen,China

1-5 Days

50,000kgs/Week
Casting Resin
Slow curing, low heat and temperature, up to 2"-4"thick each pour
Crystal clear, high see through, yellow resistance
Thin liquid easy to handle, no bubble, self-Leveling
Excellent color stability with pigments
No toxic, 100% solids, low VOC, low odor
Cured without ripples, no bubbles
Good transparency and excellent surface gloss like mirror
Can polish after drying
After dry,with high hardness as stones
Can automatic leveling&antifoaming

MTB-2103 Casting Resin--15kgs Kit
It s a two-component resin system of epoxy resin and hardener,with the mix ratio of 2:1. Designed to large batch casting and see through objects (up to 5-10cm thick for 1 pour),such as tables,furnitures,and so on.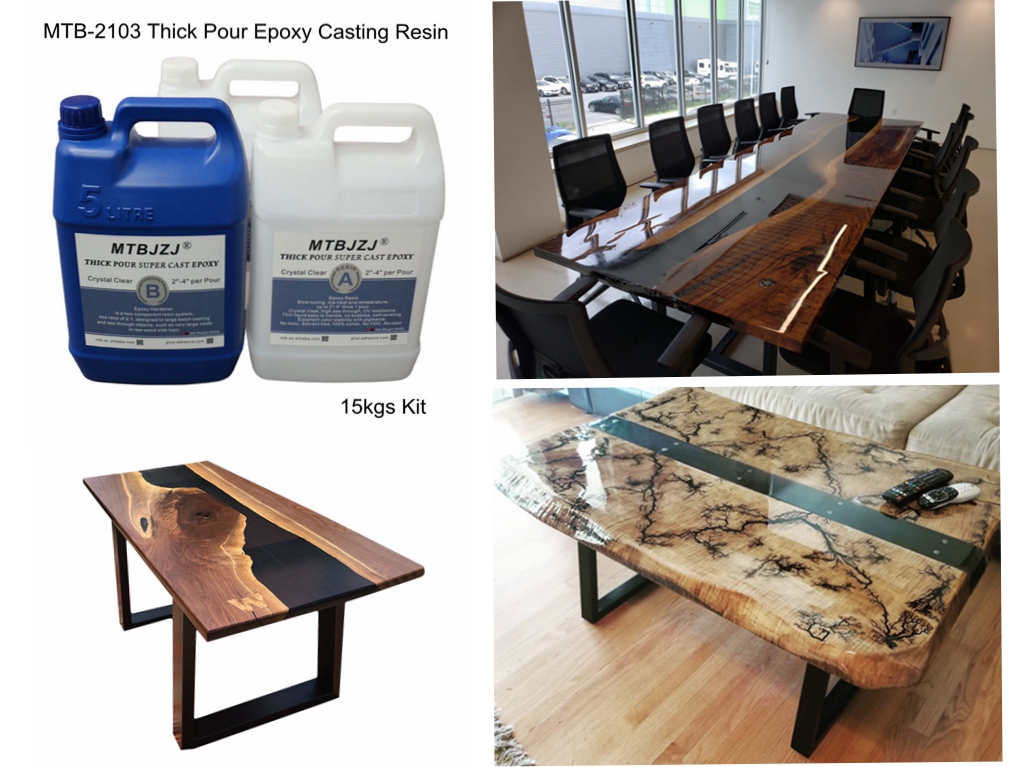 MTB-2103 Casting Resin--15kgs Kit
Epoxy is a Low heat, Low VOC, and Low odor making this product perfect for both the professional artist and the everyday woodworking hobbyist.
Slow curing, low heat and temperature, up to 2"-4"thick each pour
Crystal clear, high see through, yellow resistance
Thin liquid easy to handle, no bubble, self-Leveling
Excellent color stability with pigments
No toxic, 100% solids, low VOC, low odor
Cured without ripples, no bubbles
Good transparency and excellent surface gloss like mirror
Can polish after drying
After dry,with high hardness as stones
Can automatic leveling&antifoaming
Make sure and use a normal Bar & Table Top Epoxy flood coat over the top of Deep Pour resin for scratch protection.

MTB-2103 Casting Resin--15kgs Kit
This Thick Pour or Called Deep Casting Clear Epoxy Resin is a 'top of the line' clear great performance epoxy system that can be used in so many casting applications including: - Jewelery, Furniture, Promotional Products, Trophies, Flower display, Artwork, Model Making, Set Designs, 'One Off' niche products etc.
A quality multi purpose Thick Pour or we also called Deep Cast Clear Epoxy Resin for all those volume use jobs - AND it contains no solvents whatsoever!
3)Just look at some of the applications below and you will find that this is the ONE resin for your many casting projects and applications.:
It has superior working time, good cures times, easy to mix by volume and can be even be applied over most other brands
of cured epoxies. When modified with fillers, tints and pigments, outstanding effects can result.

Deep Cast Clear Epoxy Resin is ideal for cast coffee table applications as it is Ultra Clear and high gloss.
Epoxy Resin Wood Table Top Diy!

Epoxy River Coffee Tables!
Epoxy Resin Coffee Tables!
Colored Epoxy For Wood!
Epoxy Resin Wood Art!
Epoxy Resin Dining Table!
Resin Geode Art!
Resin Wood Art!
And More Cool Epoxy Projects!


MTB-2103 Casting Resin--15kgs Kit
Item(MTB-2103)
Epoxy Resin(A )
Epoxy Hardener(B)
Appearence
Clear Liquid
Clear Liquid
Viscosity@25℃(mpa.s)
3000-3500
300-350
Mix Ratio(by weight)
2
1
Hardness(Shored)
82-85
Operation time(3kgs mixed glue ,25℃)
About 2hrs
Curing Time(25℃)
12hrs;Polish after 24-48hrs
Curing Time(40℃)
8hrs
Shelf Life
12months
Pacakge
25oz kit/1.5gallon/3gallons/15kgs,accept OEM&ODM
MTB-2103 Casting Resin--15kgs Kit
Depends on volume required. If using resin as a coating,then coverage depends on temperature (Epoxy resins before mixing act a little like honey - in that in summer, they are very runny while in winter they are very stiff) and so coverage can vary up from 250 grams per square meter per coat.
| | | | |
| --- | --- | --- | --- |
| Package | Thickness | Coverage | Package Kit |
| 1.5Gallons Kit | 1"Thick(2.54cm) | 2.4 sq.ft | A:1Gallon B:0.5Gallons |
| 3 Gallons Kit | 1"Thick(2.54cm) | 4.8 sq.ft | A:2Gallons B:1Gallon |
| 15KGS Kit | 1"Thick(2.54cm) | 6 sq.ft | A:10KGS B:5KGS |

MTB-2103 Casting Resin--15kgs Kit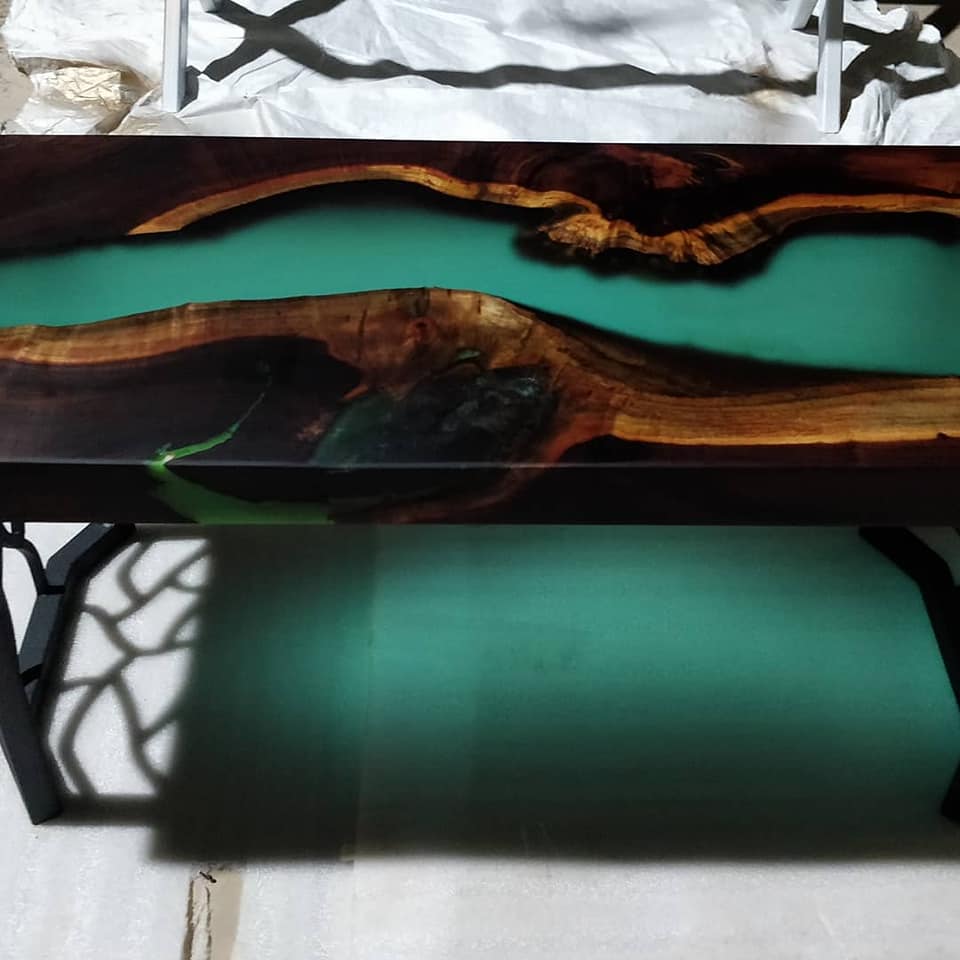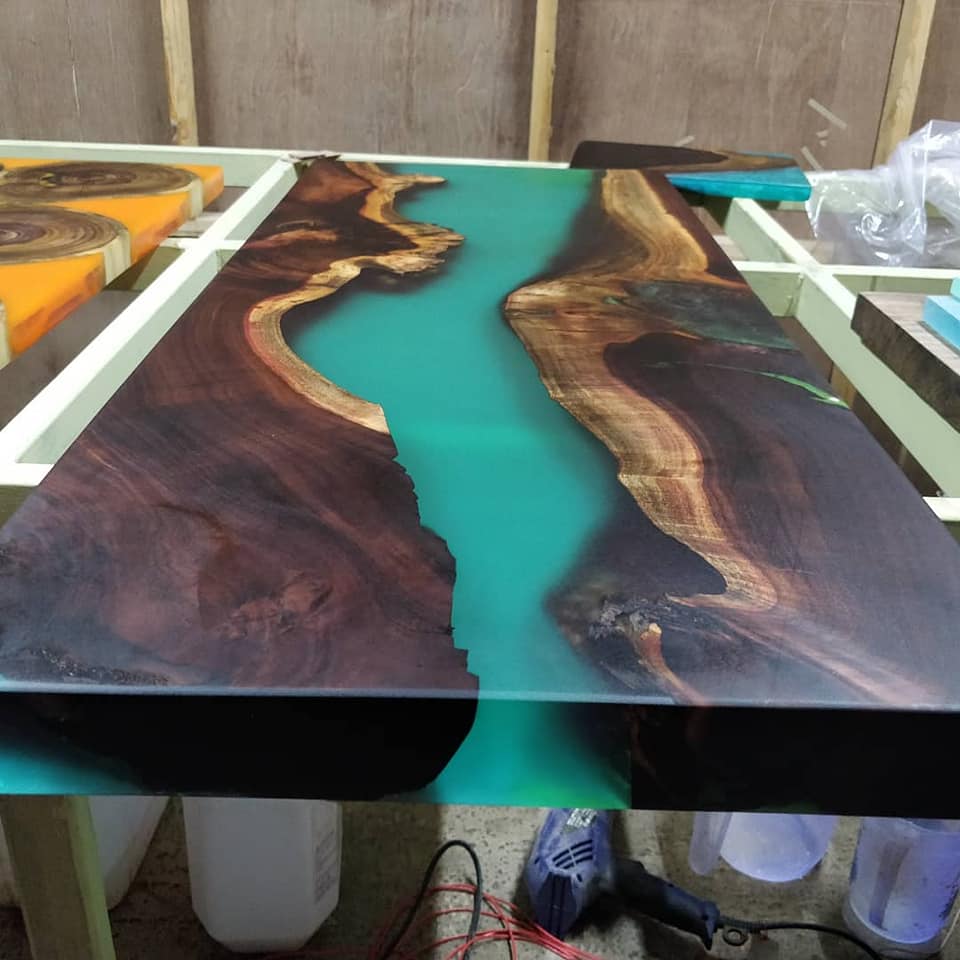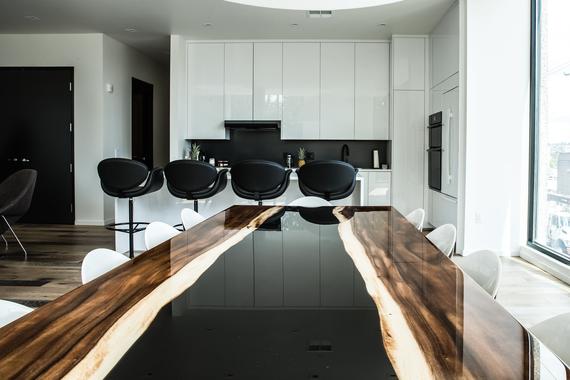 MTB-2103 Casting Resin--15kgs Kit
We have below packages for you choice,
--16oz kit
--1.5gallon kit
--3gallons Kit
--15kgs Kit
--60kgs Kit
--600kgs Kit